Welcome to Diesel and Machine's new PARTS resource.
In addition to our strong presence as your area Massey Ferguson dealership, our Lewiston Idaho based shop is focused on diesel engine repair, overhaul and sales, whether a truck, tractor, pickup, or any diesel machine.  We are your Inland Northwest EXPERTS when it comes to diesel machine repair and overhaul.
At Diesel and Machine, our expertise doesn't stop at repair or overhaul.
If we don't have the part you're looking for, we'll find it like a hound dog sniffing a predator in the woods.
Over the years, we've assisted customers hard-to-find parts and as a result, Diesel and Machine has collected an extensive resource of where to find old parts, new parts, used parts and downright hard to find diesel parts.
Call us at 208-743-7171   or use our FIND THIS PART form below to supply us with the details of the diesel part you're looking for, what machine it will be installed in, and the year of the make or model of the machine.  We'll also ask for your phone number incase we've got questions.
Whether you're a DIY mechanic – or even if you are located in the region of the Inland Northwest and prefer to hire our Diesel & Machine Team to fix whatever ails your diesel rig, be sure to turn to "The People With the Positive Approach" .  We're here to help.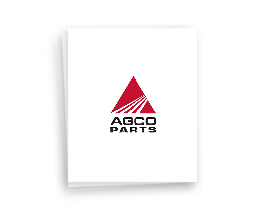 Parts For Farm Equipment and Attachments from Agco Parts.
http://www.agcopartsbooks.com/PartsBooksN/login.aspx?region=NorthAmerica
You can sign in as a guest, or if you order parts frequently, give us a call so we can set up a special login for your needs.
NEED A PART?   New Used or Hard To Find?   Use our guest form below to get the ball rolling.